Meet Erin Thompson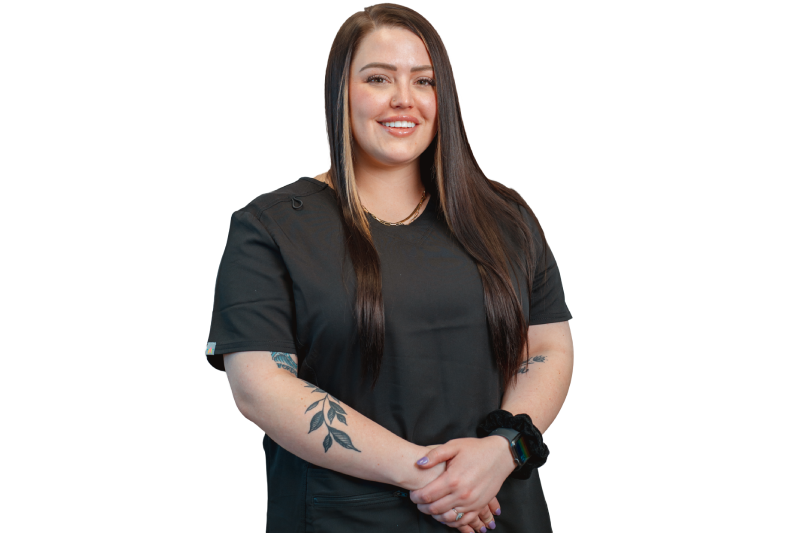 Erin Thompson, PA-C, MSPAS is a California-licensed and NCCPA-Certified Physician Assistant specializing in headache management and medical aesthetics. Erin is originally from a small town in New Mexico, where she grew up dreaming of moving to California and living near the beach. In 2011, she moved to San Diego, where she earned a Bachelor of Arts in Music and a Minor in Biology from the University of San Diego in 2015. She then relocated back to New Mexico to obtain her Master of Science in Physician Assistant Studies at the University of St. Francis in Albuquerque, NM, graduating in 2019.
Erin has been practicing at our Ventura clinic since its opening in 2021, focusing primarily on the management of chronic headaches. She utilizes a wide range of innovative, evidence-based headache interventions like Botox, trigger point injections, medications, and additional methods known to prevent or treat migraines and other chronic headaches. Erin is especially passionate about Botox and its multiple therapeutic uses including migraine prevention, reduction of muscle spasticity, relief from jaw pain/TMJ symptoms, decreased sweating, and its wide array of cosmetic benefits.
Prior to her education as a Physician Assistant, Erin worked as a Phlebotomist for 2 years, including an internship at the Marine Corps Recruiting Depot in San Diego. She has extensive experience working with needles and helping to make even the most needle-phobic patients feel comfortable during their procedures, whether they be for medical or cosmetic reasons.
Erin is a member of multiple professional associations, including the American Academy of Physician Assistants (AAPA) and the American Association of Aesthetic Medicine and Surgery (AAAMS). She is passionate about education, and always stays up to date on the current most innovative and beneficial treatments in her field. In her free time, she enjoys attending concerts, watching sports, snowboarding, and traveling with her fiancé and their 2 corgi mixes.