Meet Dr. Phillip Nguyen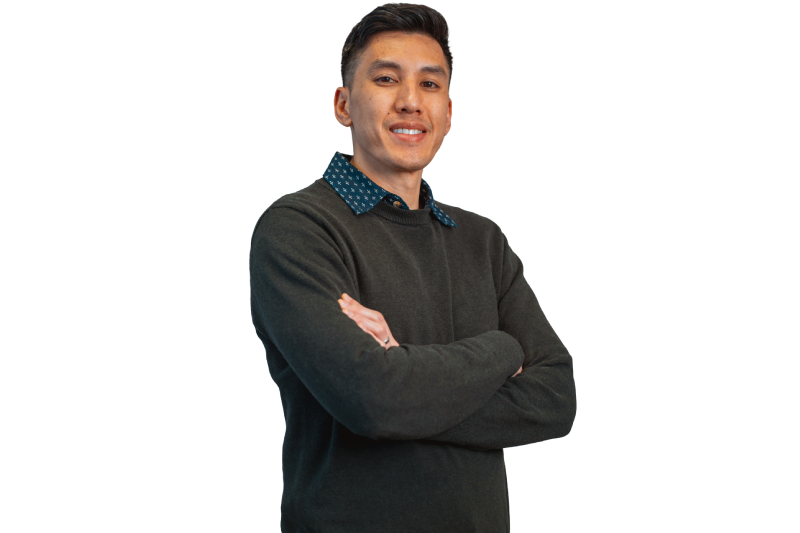 Dr. Phillip Nguyen was born and raised in New Orleans, LA. He spent most of his life in Louisiana, graduating Valedictorian at Salmen High School in Slidell, Louisiana. He then attended Louisiana State University for his undergraduate studies, where he spent 4 1/2 years obtaining a Bachelors in Biology. It was here that Dr. Nguyen found his passion for the medical field. He held part time jobs at multiple medical clinics as well as volunteered at local hospitals in the Emergency Room. After graduating Summa Cum Luade at LSU, Dr. Nguyen attended Louisiana State University Health Science Center School of Medicine in New Orleans to obtain his medical degree. Dr. Nguyen is the first Doctor of his immigrant refugee family, and did not have any real guidance on which medical specialty he wanted to pursue. However, he discovered Physical Medicine and Rehabilitation (PM&R) during one of his medical school rotations which best suited his lifestyle and interests. Dr. Nguyen is an avid rock climber and played multiple sports during his youth including football, basketball, and soccer. The sports and musculoskeletal nature of PM&R attracted Dr. Nguyen to this specialty, and gave him new passion in the world of medicine.
Dr. Nguyen matched into the LSU PM&R Residency in New Orleans after he completed medical school. There, he became proficient in diagnosing and managing neuromusculoskeletal disorders and helping people with their function and their pain. It was during this time that he befriended Dr. Matthew Bloom, D.O., who also completed his PM&R Residency at LSU. After completing his 4-year PM&R residency, Dr. Nguyen matched into the Interventional Pain Fellowship at LSU New Orleans, where he mastered his skills in managing chronic and acute pain. This Fellowship is where he solidified his multimodal approach to pain, including interventional procedures, rehab and therapy, medications, and alternate therapy treatment options Now that he has completed this prestigious fellowship, Dr. Nguyen is a double board-certified Physician in both PM&R and Pain Medicine. He moved out to Los Angeles, CA in 2021 and joined Dr. Bloom's Ventura practice, where he has quickly become one of Ventura's top Physicians in Interventional Pain Management.